Hi dear members,
Let's talk about this challenge on this topic, and let's propose a song to cover!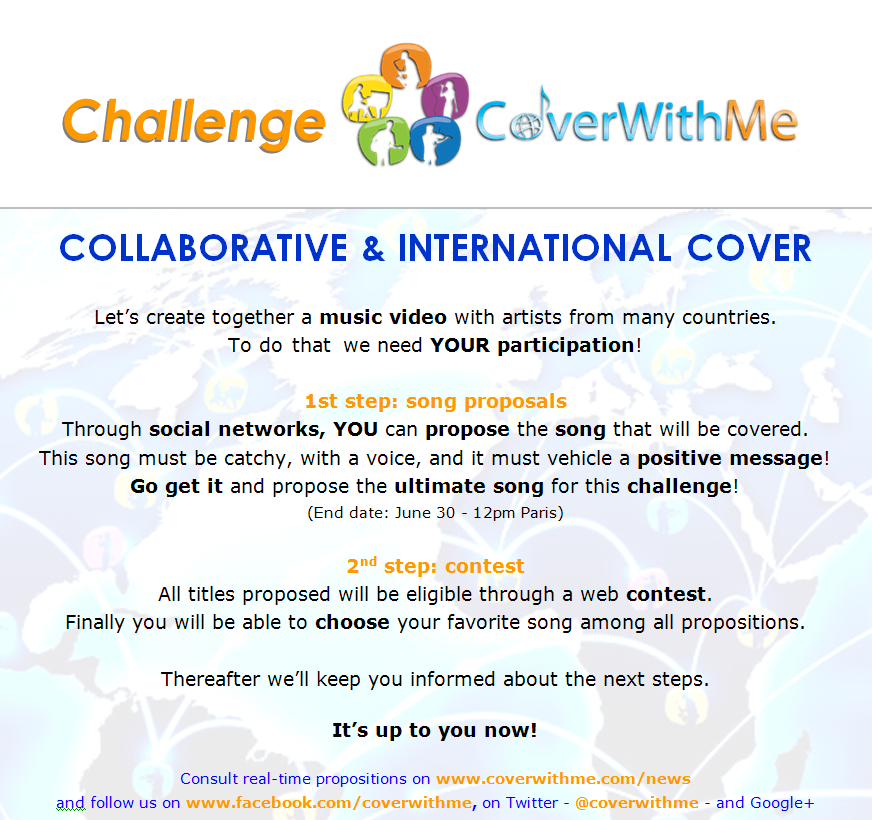 At this time, here are the titles proposed below. Let's go!
---
Chers membres,
Ce sujet est dédié au Challenge CoverWithMe du mois de Juin 2014, proposez des chansons dont on pourrait réaliser des covers !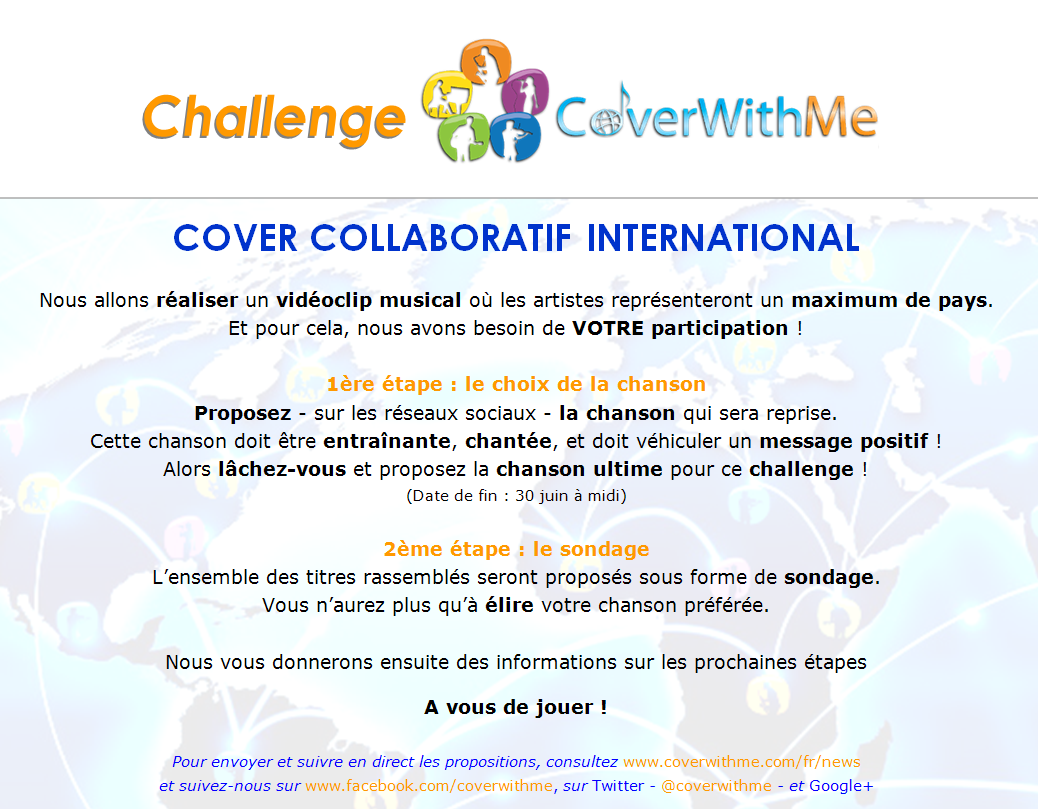 Voici les propositions actuelles ci-dessous ; à vous de jouer !
---
U2 - "Ordinary Love"
Roger Glover - "Love is all" (Ronnie James Dio version)
Emilie Gassin - "A little bit of love"
Irma - "I know"
Des'ree - "You gotta be"
Julian Perretta - "Wonder why"