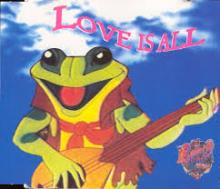 Description:
Here's the first Challenge collaborative cover: "Love is All" (Roger Glover)
This cover is in progress, we got 3 tracks now: drums, bass and guitar (thanks to Powcow and Josieber, and lowje!).
Julien-d (who suggested this song
 ) proposed to sing, he's about to provide his track.
Here is the link to the relative forum: http://www.coverwithme.com/forums/challenge-coverwithme-june-2014
And here's the drums track: http://www.coverwithme.com/covers/love-all-drumtrack-powcow-cwm-challenge-0614
Join this band and collaborate with them!
Instruments played:
Acoustic guitar
Drums
Bass
Voice